***Kejraj Note: Mosquito bite, or covid vaccine bite? Their ways of trying to cover up 'unexplainable' mass deaths is becoming absurd.
It was Oriana Pepper (21)'s big dream to operate the billet of a commercial airplane. She had successfully completed her theoretical exams, so she came to our country last year to complete the continuation of her pilot training.
However, disaster would strike. Pepper was bitten by a mosquito in her right eye, the area swelled and became infected.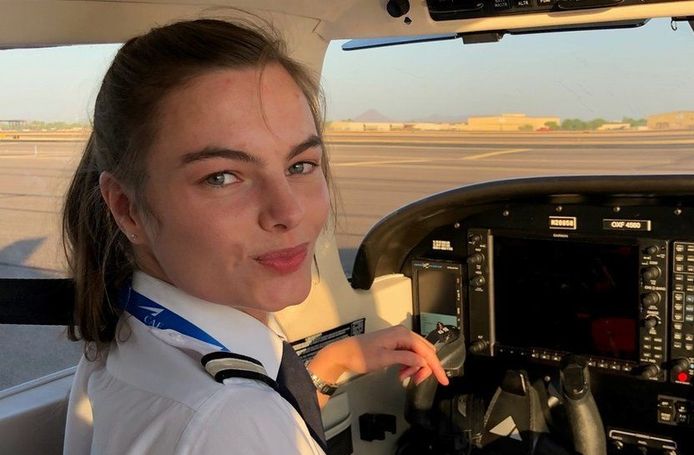 Because the complaints were getting worse, the young lady went to the hospital on July 7, 2021. There she was prescribed antibiotics. Two days later, however, she started delirious, could barely speak and collapsed. Her boyfriend took her to the hospital again, but help was no longer needed. Pepper eventually passed away on July 12, with her parents by her side.
"She died as a result of a serious infection caused by an insect bite on her forehead," coroner Nigel Parsley said. The official cause of death is 'septic embolism', a dislodged blood clot, which in this case was infected with the Staphylococcus aureus bacteria.
Genetic defect
That type is usually harmless, but in rare cases people become life-threateningly ill. How come? A new study links to a genetic defect in the OTULIN gene. So only those who have this abnormality run the risk of developing a serious illness.
"I've never seen anything like it before. What an unfortunate tragedy for someone who had a fantastic career ahead of them," said Parsley.
"Office among the clouds"
Pepper's father testified that his daughter loved nothing more than to fly with her brother Oliver, who also trained as a pilot. "She always said her office was in the clouds. She had met someone she was madly in love with and was doing well professionally. She was making all her dreams come true."
Her boyfriend James Hall had met the apple of his eye in Phoenix, Arizona. "In Antwerp we were bitten a lot by mosquitoes, but at first it didn't seem like much was going on. According to the locals, that was normal for the time of year," he said.
After her death, her parents set up a small scholarship to help women aspiring to become pilots. "That way we will continue to have positive memories of her," it sounds.
**By HLN
**Source