Beloved Friends Of Earth!
Your Beloved Planet Has Provided Many Waking Dreams To Allow For Expanded Consciousness While Learning Valuable Lessons. Indeed, The Earth Is A School That Many Of You Would Prefer To Leave! Soon, Beloved Ones, The Veil Will Drop As You Understand The Purpose For Each Moment Of Your Entire Akashic!
Breathe Deeply As You Learn Of A Planet That Mirrors Many Aspects Of Your Journey On Earth! We Share This To Awaken You Further As You Realize The Freedom And Free Will That You Enjoy In These Moments! Many Places On Earth Are Being Threatened With Control, Lies And Censorship! This Will Grow Worse With The Disrespect Of Soul Plans And The Sacredness Of All Life! There Is A Planet Called Baraz With Souls Called 'Barcoraz'. You Might Feel They Are A Mirror Image Of You In Many Aspects. We Will Explore The Dilemmas Of This Race. We Urge You To Take Care Of Your Sacred Planet!
With Contemplation And Compassion, We Urge You To Triumph In A Capacity Of Freedom As You Are Facing The Challenges Now In Many Countries That Rule With Dictatorship. The Grand Shift Will Prevail In Light Before The Elites And Dark Forces Destroy The Planet. But Look Around And Be Assured That Their Intentions Are Clearly To Control Life As You Know It To Be!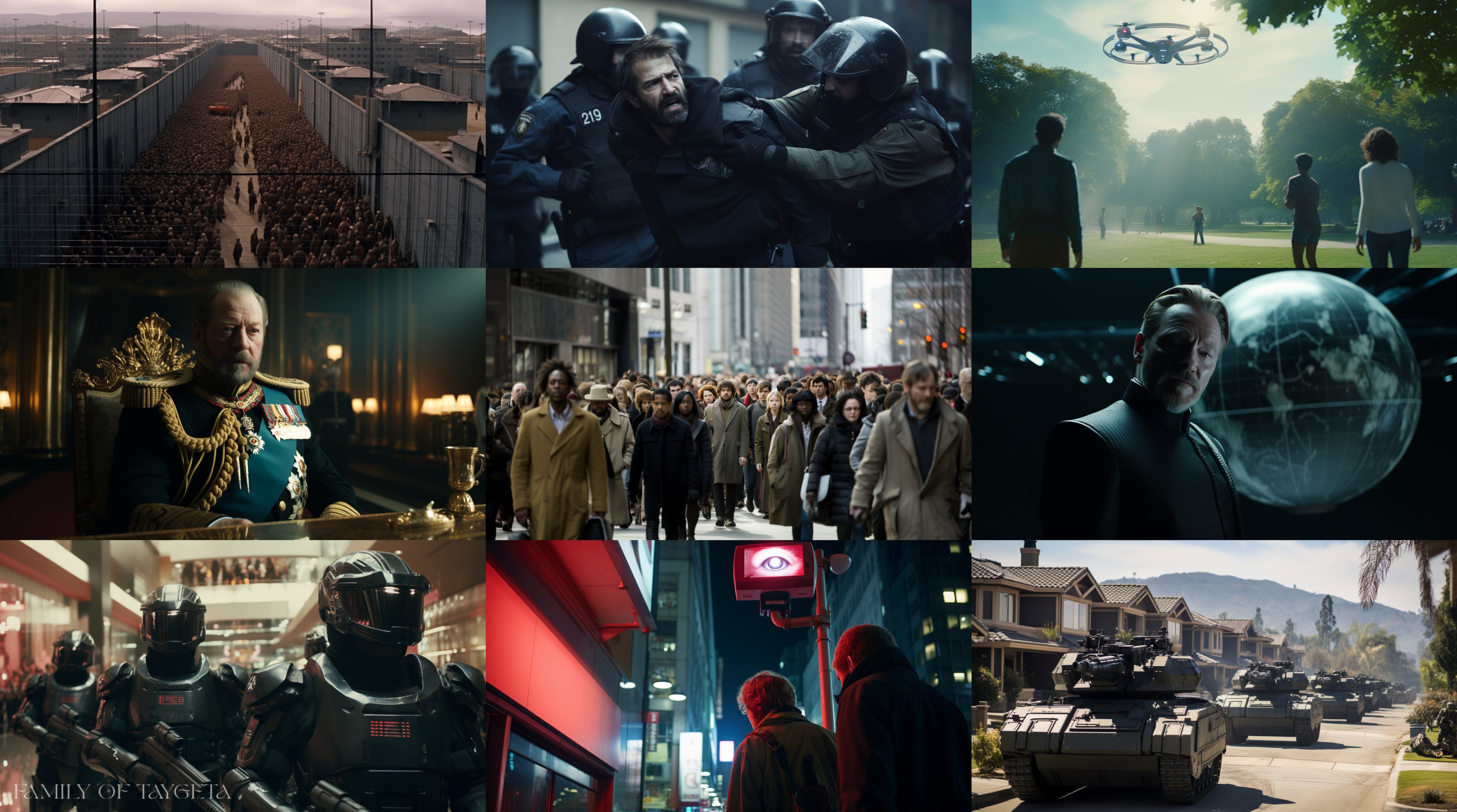 Baraz Is A Planet That Is Located Just Beyond The Milky Way Galaxy. The Barcoraz Exist In Duality In A Density That Would Match Your Own. With Higher Technology And Interest, This Star Could Be Approached With Love And Power. In These Moments, Humans Would Be Considered Frightful Even Though Their Appearance Is Much Like Your Own. The Galactic Federation Approached The Rulers Of This Planet, Thousands Of Years Ago. But Let's Tell You Their Story And You Will Understand!
The Barcoraz Look Like Humans. They Are Varied In Size And Weight. Their Hair And Skin Color Is White, Black, Brown And Shades In Between. They Began As Primitive Beings Like Earth Native Souls Began With Struggles And Daily Seeking For Food And Shelter. They Progressed In Learning And Development As They Moved About Their Planet. There Are Families And Children That Live, Work, Rest And Sleep As You Do! But Their Lives Are Not The Same In Many Ways.
What Is The Great Difference And What Is The Reason To Be Explicit About These Souls That Know Nothing About You? Freedom, Beloved Ones! We Will Review The Loss Of Many Freedoms On Baraz In An Effort To Inspire You To Behold The Sacred Planet That Holds You In This Final Waking Dream!
The Barcoraz Have Factories, Pharmaceutical Endeavors, Farming And Many Construction Companies. They Enjoy Art, Dance, Swimming And Nature. There Are Animals, Friendships And Joy. There Is Also Loss And Death And A Foreboding Feeling Of Apathy With The Majority Of The Barcoraz. Let's Explore The Reasons For This Ever Moving Decline.
Everyone Works Very Hard. There Is No Money Or Currency Earned And Given To Anyone Outside Of The Four Ruling Families Of Baraz. Each Family Has Successors And The Lineage Has Continued For Thousands Of Years. Families Are Allowed To Have Children By Permission Only And If This Rule Is Broken, The Couples Are Sterilized And The Children Are Removed From Them.
There Are Prisons Built Throughout Baraz That Sit Like Encampments With Tall Fences Around The Area. There Is No Freedom With Military Personnel Watching Every Move Made.
Homes Are Constructed Like Yours With Many Designs And Choices. Within Each Home There Are Devices To Allow All Conversations To Be Heard By The Ruling Authorities. There Are Often Mass Arrests With A Word Spoken Against The Current Rulers. A Sense Of Foreboding And Helplessness Has Shortened The Life Of Many On Baraz.
When Death Of The Body Form Inevitably Occurs On Baraz, The Soul Leaves And Enters The Field Of Quantum Awareness, Or The Field Of God. Many Would Wonder Why A Soul Would Return To Such A Place. These Souls Have Chosen To Incarnate Only To Baraz. They Have The Intention In Every New Incarnation, To Awaken In Form And Live As The Light Of Their Essence. Now We Share More About The Galactic Federation And Their Infinite Contribution To All Souls That Will Receive Assistance!
The Light Forces Had Members That Visited In Bi-Local Service And Met With Rulers Thousands Of Years Ago. The Plan Was To Offer Assistance With The Teaching Of Oneness And The Unity Of Peace Available. But Rulers Would Have None Of This As They Completely Rejected The Light Offered Freely!
The Plan Was Made To Observe And Wait For Those Awakening On Baraz To Remember Their Sacred Being Was The Essence Of God! The Power Of Light Would Activate As One Soul United With Another.
The Demise Of Baraz Will Not Be As Planned! There Will Be An Uprising Of Light! In These Moments, The Galactic Federation Will Assist And Teach Technology As Well As Upgrading The Bodies To The Circulating Of Light With Crystal Hearts.
Freedom Of Choice Will Be Returned And The Barcoraz Will Thrive! Their Lives Will Resemble Your Life In Sheen! They Will Unite With Other Galactic Civilizations.
Your Life Was Created To Love And Assist Others As Yourself. In Truth, You Are One Light!
Be Aware Of Those On Earth That Are Working For Your Demise. Know That Your Very Freedom Is At Stake Now! You Have Choices Each Moment To Be A Better Person. You Have The Power To Create Your Lives With Thoughts And Perceptions. You Have The Ability To Forgive Everyone For Everything As All Negative Energy Is Cleared From Your Being!
You Are The Light! Stand Together For What You Know To Be Truth!
In Love We Live Infinitely Together!
EN EEKE MAI EA!
I Love You So!
NEIOH
**Received by Judith
**Source