Beloved Friends Of Earth!
We Have Been With You Throughout Every Waking Dream!
One Of Our Greatest Enjoyments Of Being Has Been To Assist You With Celebrations From The First Waking Dream!
There Are Many Ways To Celebrate And Each Dream Has Allowed Exploration Into Many Forms Of Art, Sculpture, Architecture, Food, Gardening, Music, Dancing And So Much More! Animals, Jewelry, Ways To Meditate And Love Your Creator Without Creating Religions Of Division Are Just Some Of The Teachings We Have Gladly Shared!
In Our Way Of Being, Celebrating Life Is The Greatest State Of Being!
We Will Review And Communication Aspects That You Will Enjoy Hearing In These Brief Moments!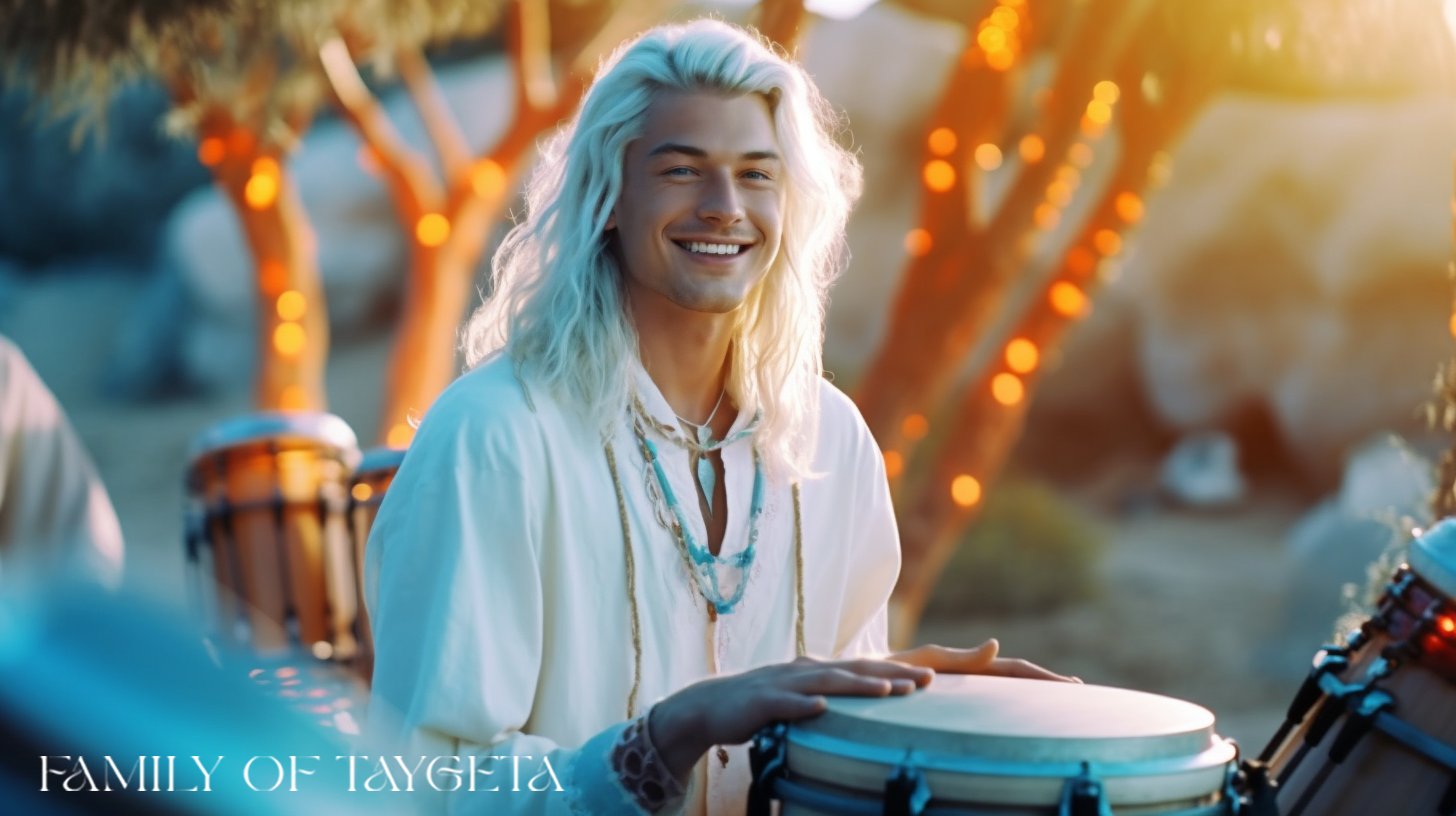 Movement Can Always Raise The Vibrational Frequency Of Your Being When You Enjoy Dancing, As AKATU Will Attest To In His Infinite Life! Be Free When You Are Alone As You Listen To Music That Moves Your Spirit! You Will Know That Your Mood Has Lifted As You Lose Yourself In Joy! If You Do Not Feel Inhibited In This Manner, Go Further And Dance With A Partner Or Even In A Group That Has Gathered For Fun! Dancing Releases Endorphins And Your Energy Level Soars! Think Of This As Music For The Soul As Every Fiber Of Your Being Is Awake And Alert When You Dance!
We Enjoy All Types Of Dancing In The Pleiades! We Fly In Body Form And Turn In The Air To Music As We Create Our Dance As We Move! We Dance Slowly On The Ground And Often Have Circling Lights Around The Area. We Set Our Own Atmosphere To Enjoy Each Moment! Small Children Learn To Dance By Watching Adults And Soon They Are Flying And Creating Their Own Dance Moves!
Our Instruments Are Primarily Crystal With Colors Emitting With Light As They Are Played. This Creates A Beautiful Ambiance As More Instruments Are Introduced In The Mix. We Celebrate Life Each Day And There Are Multiple Festivities In The Same Vicinity On Most Days! We Gather And Sit On Soft Tapestries Or Velvety Soft Grass And Share Adventures, Stories And Wonderful Meals As We Listen To Great Music. Pan Drums And Many Stringed Instruments Are Combined For A Fantastic Sound.
Our Instruments Are Larger Than Those On Earth. We Have Harps That Are Very Large And Have The Sound Of Multiple Instruments. Our Cellos Are Large With Many More Strings And Blending Of Sound Than On Earth. We Have Flutes, Guitars And Violins With Magnificent Sounds. Of Course We Have Different Names For Our Instruments But You Will Relate By The Appearance Of Familiarity In Style. Pleiadians Brought Many Instruments To Earth, So We Understand Your Enjoyment!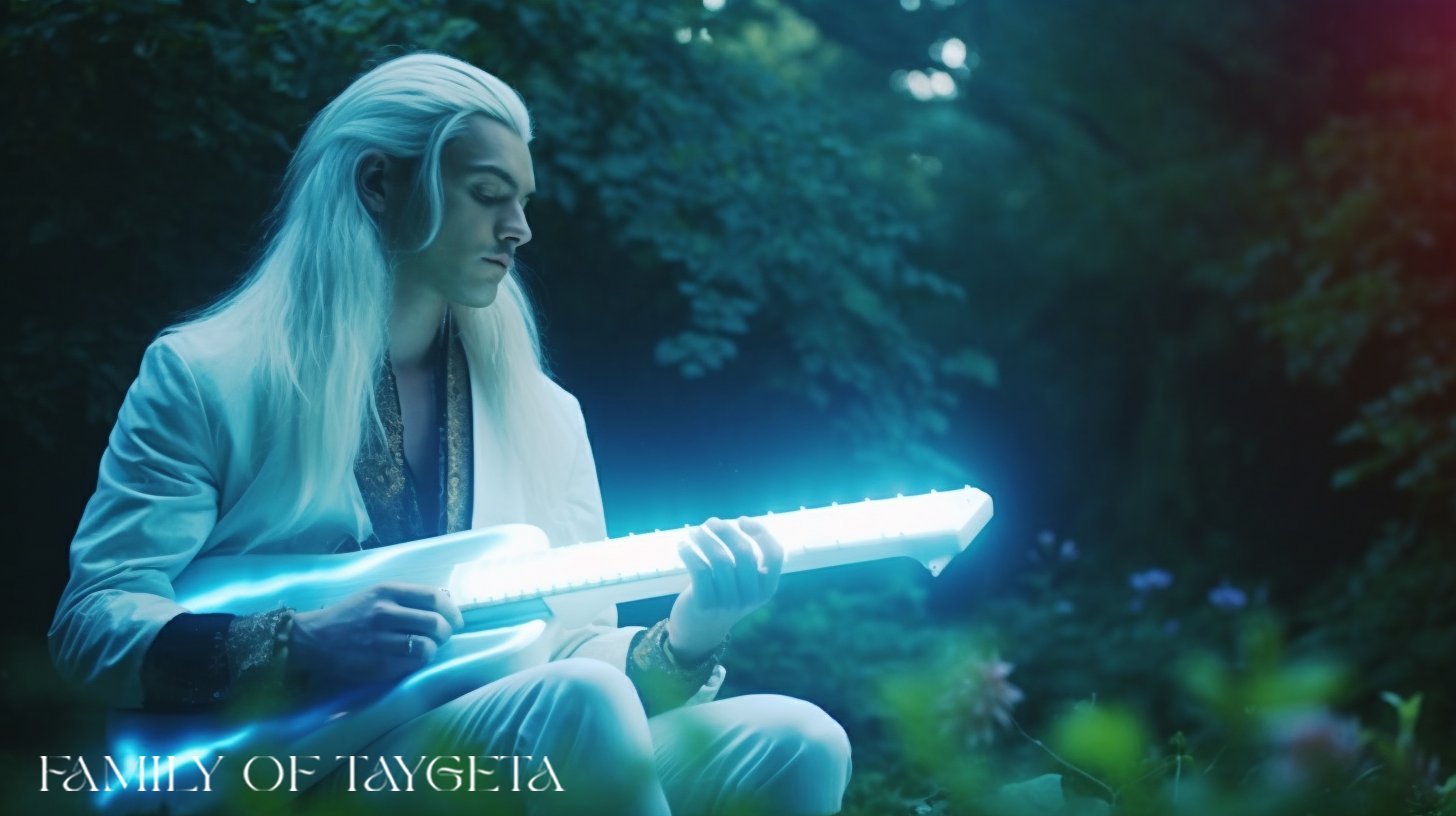 We Gather For Games That Involve Magic And Light! We Have Many Games That Allow Images To Be Drawn By The Mind And Made To Disappear With Intention And A Little Magic Gifted By The Fairies! We Enjoy Having Fairies As Part Of Our Daily Life. They Are Seen Throughout The Pleiades On All Land! Many Fly Into Homes Bringing Toys They Have Created As Gifts! As We Have Shared, They Are Loyal And Protective But Gentle And Loving With Extremely High Intelligence.
We Enjoy A Game Called MEYAN Which Involves A Glowing Ball Of Light As We Fly In Teams To Land The Ball In A Circle Of Light! This Can Go On For Almost A Day As No One Gets Tired Or Wants To Stop!
We Enjoy Racing Crafts In Large Areas Where Multiple Pleiadians And Arcturians Host Picnic Type Areas With Food And Music As Speeding Crafts Fly Overhead And Blink Lights! The Back And Forth Lights And Humming Of The Crafts Is Mesmerizing And Everyone Laughs And Has A Wonderful Day!
We Enjoy Swimming Competitions Which Are Playful But Allow Our Strength And Flexibility To Operate With Great Speed And Agility. This Sport Is Popular With All Ages!
We Enjoy Hiking The Tallest Mountains Using Only Our Hands And Bare Feet! There Is No Fear Of Falling As We Fly In Body Form! But The Technique To Be Used Is To Hold On And Not Fly! We Enjoy This Exercise Immensely!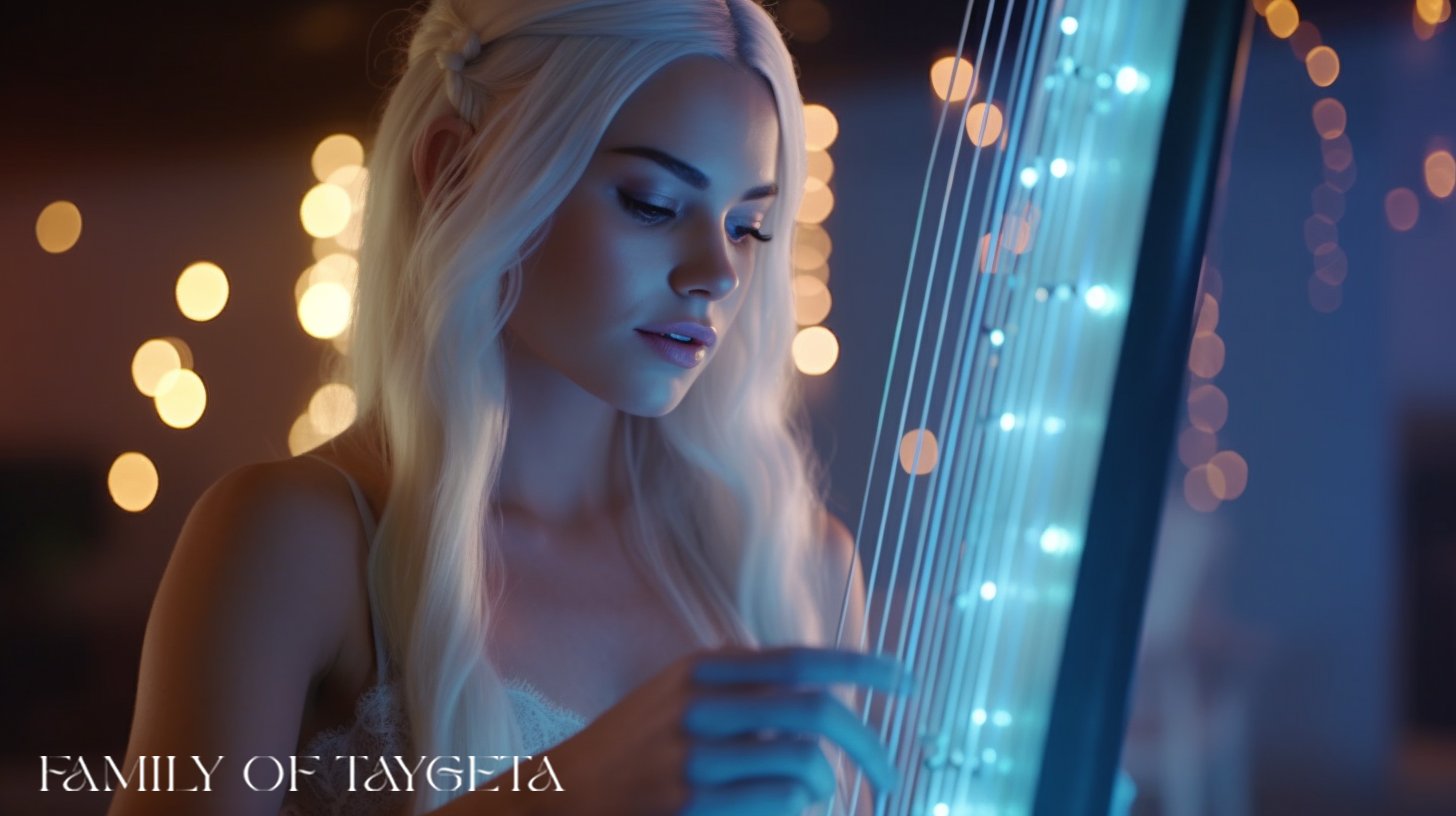 Diving To The Depths Of The Vast Ocean And Collecting As Many Crystals As Possible Is A Wonderful Sport Which Allows A Large Variety Of Colorful Gems To Be Taken Home To Create Art And Program For Friends!
We Enjoy Painting And Sculpting As Expressions Of Our Souls! We Understand The Beauty Of The Creative Endeavor!
All Of The Aspects We Share With The Intention To Allow You To Begin To Express What You Feel From Within! All Of You Are Divine Souls With The Ability To Do More Than You Know!
Begin With Your Gifted Imagination And Know You Are Unlimited In Expression! You Have Many Choices Of Creative Experiences To Enjoy!
You Will Return To Magnificence And Leave Duality Behind! You Will Never Be Bound By The Chaos You Have Known In This Final Waking Dream! Life Is Meant To Be Joyful And Peaceful!
Celebrate Your Life This Moment!
EN EEKE MAI EA!
I Love You So!
LAKA
**Received by Judith
**Source